The NorDent Clinic has been striving for continuous improvement in order to provide a better quality of service for almost 15 years. Due to permanent technological innovations, using the benefits of modern technology, we are able to provide services meeting the global dental standards. Apart from our professionalism and ultimate care of tooth health and beauty, we try to create a special relationship of mutual trust with every patient and make their visits to our Clinic comfortable and relaxed. The proof of our mutual trust is the over 15,000 satisfied patients treated at our Clinic. We at the NorDent Clinic are guided by 4 important segments, helping us remain at the top of the ladder in our business and among the dental clinics that numerous patients appreciate the most. These 4 statements encourage us every day, keeping us focused on being better and better day after day. You will get to know us better if we share them with you.
OUR MISSION - What do we do and how do we do it? Why should someone choose us?
The Mission of the NorDent Clinic and its staff
To create and enable flawless treatment for all future patients from all around the world, a place where they will feel safe, protected, relaxed and privileged. We provide only the best to our patients – globally recognized materials and professional, competent and, above all, polite staff to ensure treatment in accordance with all global standards. We will tend to return a happy and dazzling smile to every patient of the NorDent Clinic, along with the health that the dentist industry can provide. We will try to have each patient of the NorDent Clinic understand that we take care of their smile…because they deserve it!
NORDENT – WE MAKE YOU SMILE!
OUR VISION - What do we want to achieve?
The Vision of the NorDent Clinic and its staff
To become the most popular, the most contemporary and one of the most modern clinics in the Balkans for all our potential patients, both from all over Serbia and all around the world. Through dental tourism, we aim to showcase the beautiful landscapes of Serbia, our respect for diversity, architectural tradition and new engineering projects to people from the whole world, along with the professional operation of one of the largest dental clinics in the Balkans. We would like to point out the special energy created by our staff, as we are becoming the most popular employer among all the experts in dentistry, economy, marketing and all others wishing to be part of a successful team!
NORDENT – WE MAKE YOU FEEL CONTENT!
OUR VALUES - What do we really believe in?
Values of the NorDent Clinic and its staff
We build a relationship with our patients through the following approach:
HUMAN…as it is easy to be nice!
HUMANE…painless with the maximum levels of hygiene and patient protection!
EXCELLENT…expertise, competence and politeness, above all!
CONTEMPORARY…modern technical and technological innovations!
PASSIONATE…only the best solutions for our patients!
NORDENT – WE CREATE AND PROMOTE HUMAN VALUES!
STRATEGIC PLANS - What do we need to do constantly to remain at the top and achieve an even better result?
The strategic plans of the NorDent Clinic and its staff
Training of doctors and the application of knowledge in practice
Marketing activities and branding of the Clinic, services and doctors
An increased number of patients with a professional and completely human approach, because we care
Coming closer to digital dentistry and the introduction of state-of-the-art operating methods – innovation
A clear picture and the specific task of every employee for the welfare of the clinic and its patients
A willing moment, ambition, striving for progress, compassion, acceptance, determination, a firm belief in success, sacrifice, a positive attitude, charisma…these are the feelings and emotions that we share
NORDENT – BECAUSE EVERY PATIENT DESERVES OUR ATTENTION!
Doctors
He became a dentist in 2006 at the Faculty of Medicine in Novi Sad. He has been working as a general dentist for four years, followed by a focus on dental prosthetics, especially works on dental implants. He is continually educating himself on a number of courses organized by renowned researchers and producers of dental materials and equipment. He speaks Hungarian, Serbian, English, German and Norwegian language.

Dentist

Marija Radovanović

Graduated from the Faculy of Denstistry in Pancevo in 2011

He is working as a general dentist in our clinic. He is contantly improving himself by continual education and seminars.

He speaks Serbian and English and has a basic level of knowledge in Hungarian and German.

The School of Dental Medicine in Belgrade ends in 2014. Since then, she has been working as a polyvalent dentist for four years, and has been volunteering for one year at the Oral Surgery Department in Kragujevac.

He successfully attends many courses in dental and endodontics, as well as aesthetic dentistry and prosthetics.

She speaks Serbian and English.

Dentist

Daniela Prvulović

School of Dental Medicine in Zagreb (Croatia) ends in 2013.

He works in the field of preventive dentistry with special emphasis on pediatric dentistry, as well as in the field of conservative and aesthetic dentistry, endodontics, mobile and fixed prosthetics. He is a participant of many national and international congresses in the country and abroad.

He speaks Serbian, Hungarian and English.

Dentist

Sanja Bjegović Mirković
Dental nurses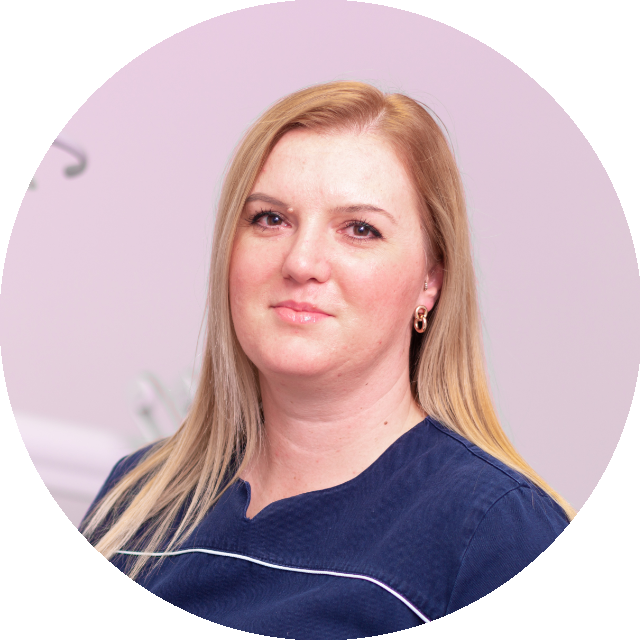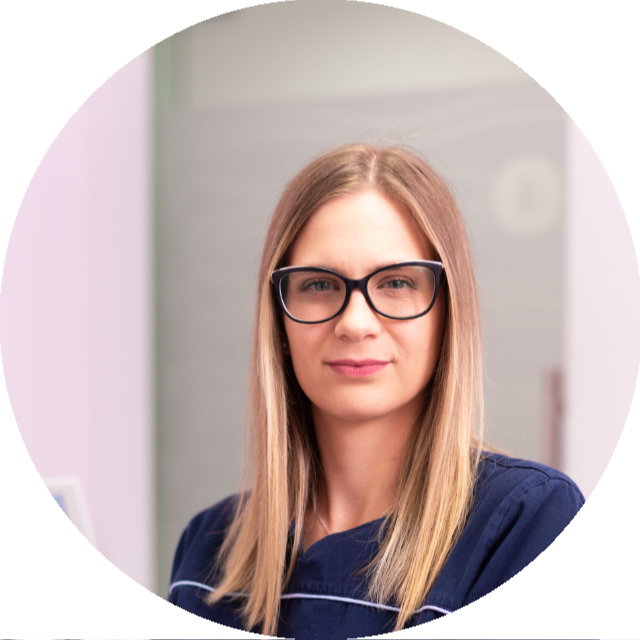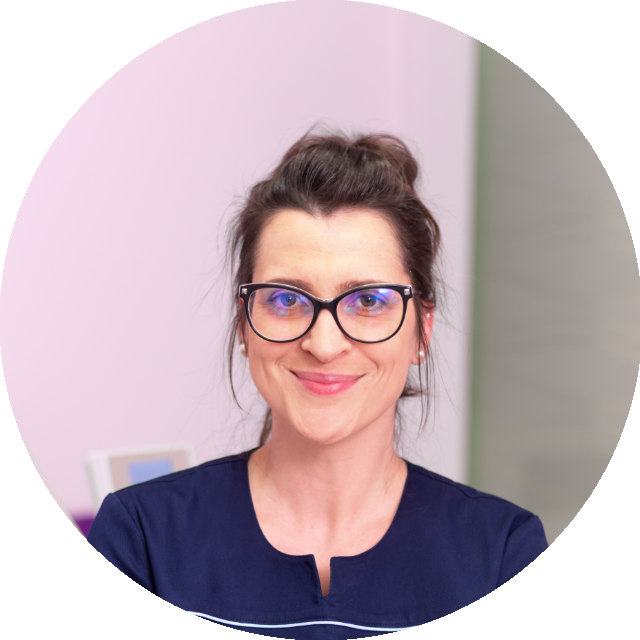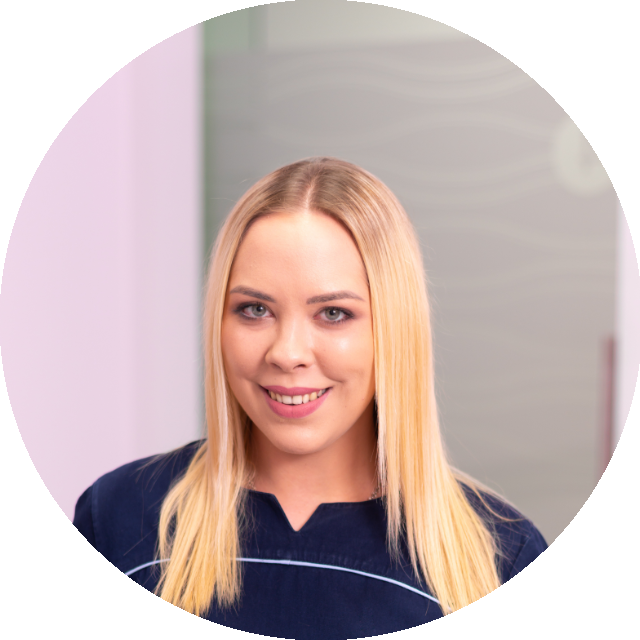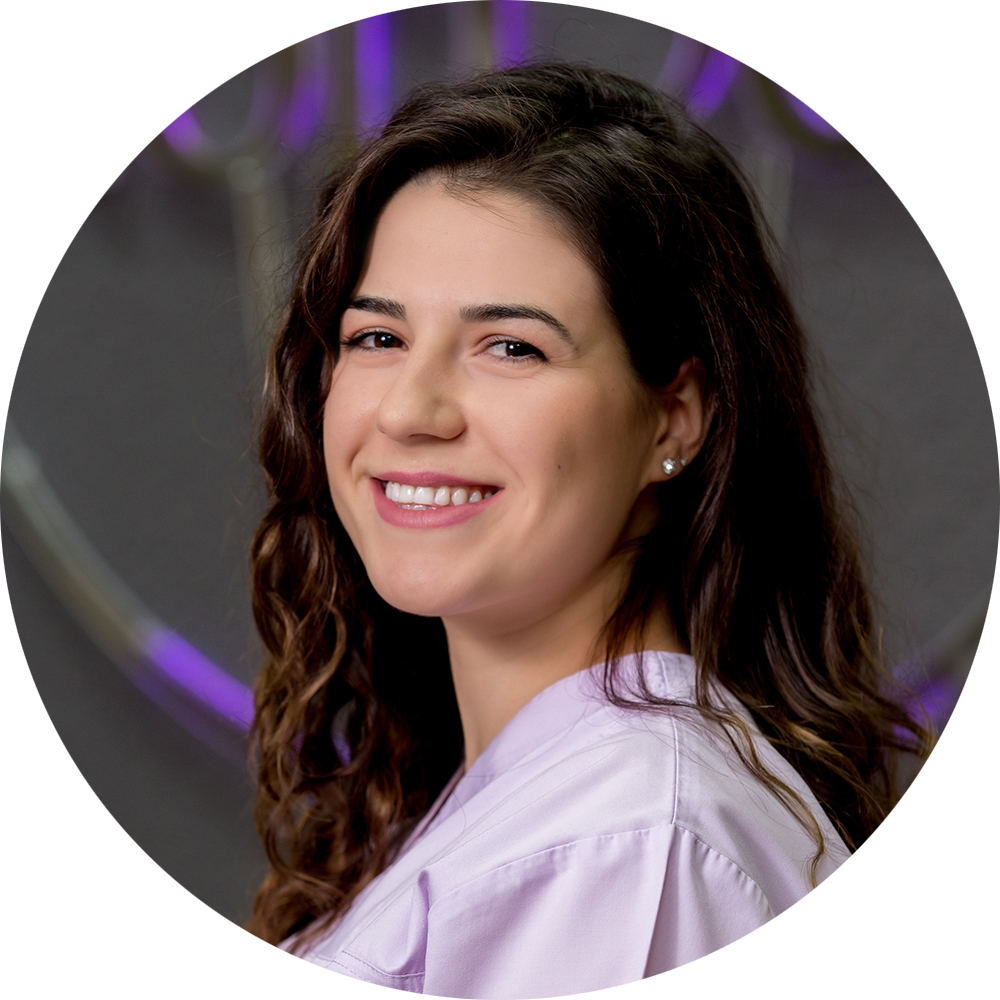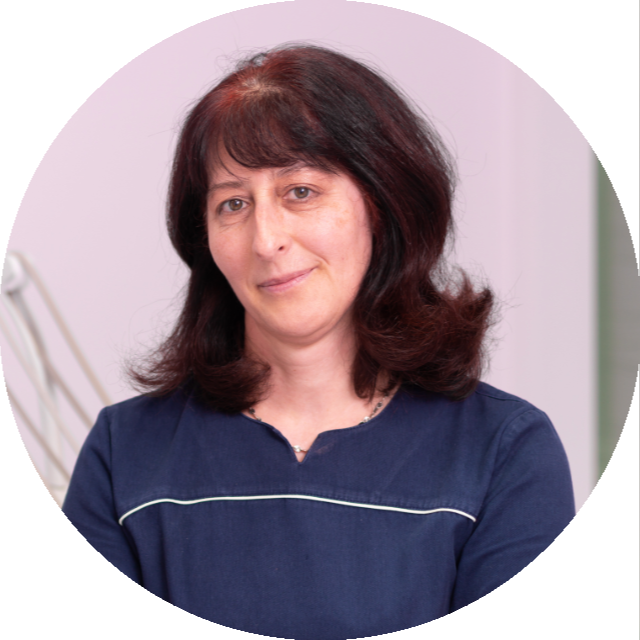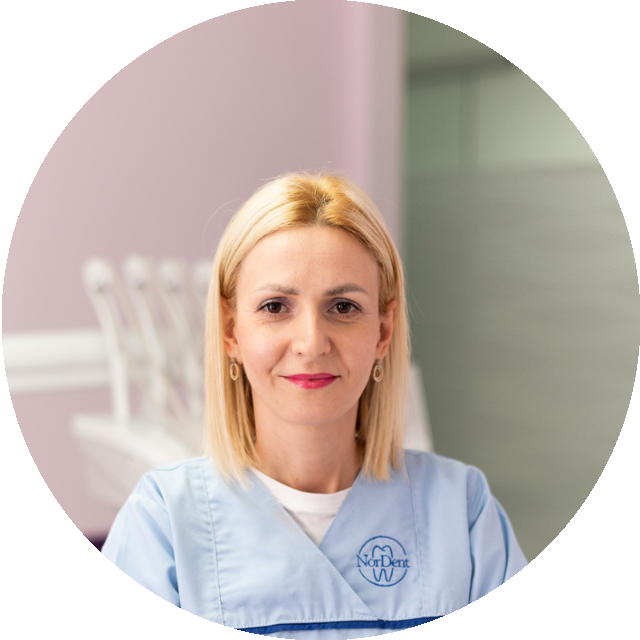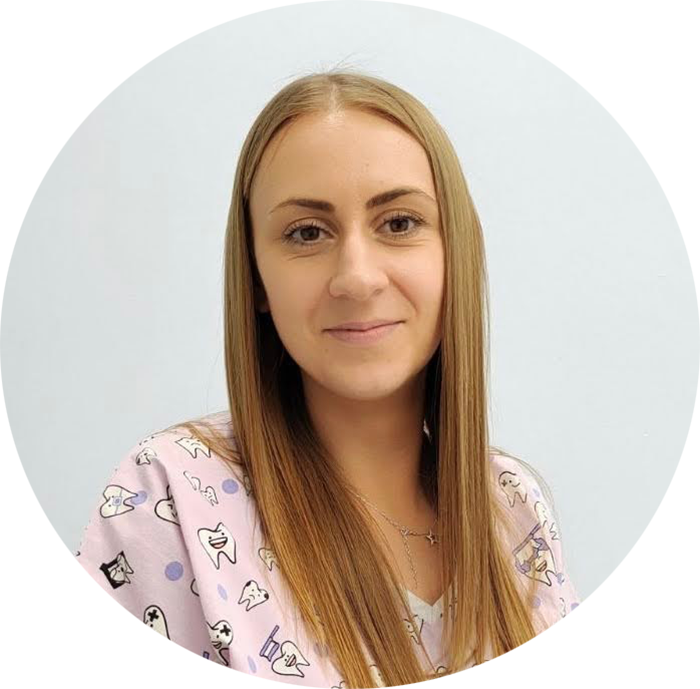 Receptionists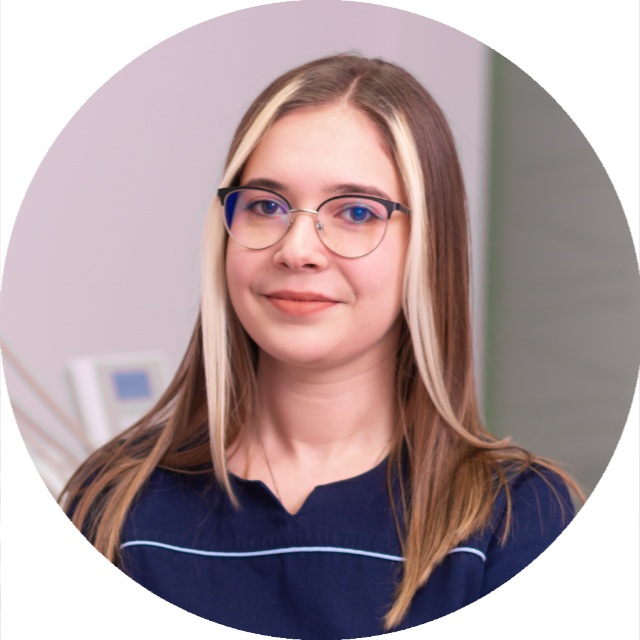 Management